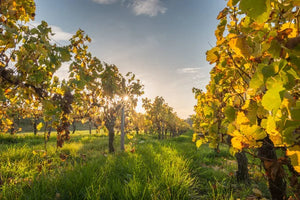 Cid Bermudez
Spain, Ribera Del Duero
Our winery started out in the warehouse of a former bakery owned by my grandparents. We started by making 3000 bottles after my father's many years in wine production from when he was a teenager.
When we stepped into the Ribera del Duero Designation of Origin in 2009, our production increased and we grew from 3000 to 30,000 bottles a day (our current figure). That was a big step forward and a reward for our efforts over the years.
At Bodega Bermúdez Cid, we take care of every detail in our wine production process. We use traditional methods and small vats that afford us complete control throughout the process.
Our protagonist, the grape, comes from our own vineyards and is cared for down to the last detail all year round by ourselves, from pruning to harvest.
Our philosophy of family winery prioritises quality over quantity and is inflexible. We always pursue the excellent results that have brought us commercial success.
View Products
Visit Website